20-Year Term Life Insurance | Why It's The Most Popular
After 20 years of coverage, choosing to either renew your policy or convert to a different plan determines how does a 20-year term life insurance policy work. The 20-year term life insurance cost is a little higher than some others, but it may be a viable option depending on your needs. We've outlined why 20-year term life insurance is the most popular.
Free Life Insurance Comparison
Secured with SHA-256 Encryption
UPDATED: Oct 14, 2020
It's all about you. We want to help you make the right life insurance coverage choices.
Advertiser Disclosure: We strive to help you make confident life insurance decisions. Comparison shopping should be easy. We are not affiliated with any one life insurance provider and cannot guarantee quotes from any single provider.
Our life insurance industry partnerships don't influence our content. Our opinions are our own. To compare quotes from top life insurance companies please enter your ZIP code on this page to use the free quote tool. The more quotes you compare, the more chances to save.
Editorial Guidelines: We are a free online resource for anyone interested in learning more about life insurance. Our goal is to be an objective, third-party resource for everything life insurance-related. We update our site regularly, and all content is reviewed by life insurance experts.
No matter your age, it's important to look ahead and consider what future stages of life may bring, and what financial obligations may come along with them.
Life insurance policy payouts provide not only peace of mind for loved ones, but also a financial safety net once you've passed on.
Although insurance premiums for a 20-year term can cost a pretty penny compared to shorter durations, making sure your family is protected when you no longer can is priceless.
In the next few minutes, you'll learn what a 20-year term life policy involves, who should purchase this type of policy, and which insurance companies offer the best rates on the market.
What is a 20-Year Term Life Policy?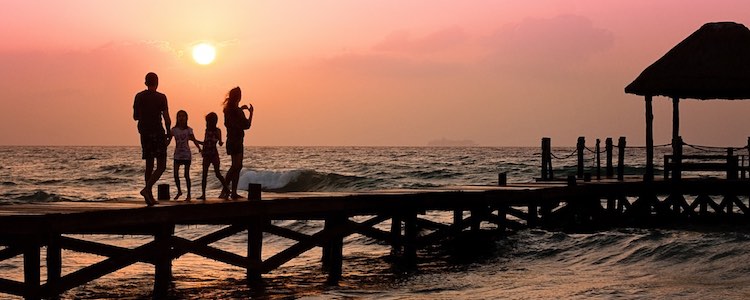 A 20-year term life policy provides the insured with 20 years of guaranteed coverage in exchange for relatively affordable premium payments.
The coverage is simple, but cash value accumulation and investment components aren't a priority here.
Unlike more permanent forms of protection, such as whole life, term life comes with an expiration date.
This means policyholders must choose to either renew their current policy when the time comes or convert to a different coverage plan.
Insurance companies typically offer 5-year, 10-year, 15 year, 20 year, or 30 year term lengths. Essentially, if the insured passes away during the indicated term, any designated beneficiaries will take advantage of the death benefit payout after filing a claim.
Beneficiaries can use the corresponding payout to cover final expenses, student loans, or outstanding medical expenses. The amount could also be viewed as a source of savings replacing the policyholder's prior income earnings.
However, unlike more permanent coverage, term policies carry no inherent value once their specified term ends.
Coverage amounts and term length generally translate into what insurance premiums you'll be looking at, and some carriers suggest attaching certain riders to further customize policies.
Most insurance companies also evaluate relevant factors, such as age, occupation, or family medical history, to determine an individual's level of risk and premium possibilities.
Enter your ZIP code below to compare cheap life insurance rates.
Secured with SHA-256 Encryption
Why Purchase a 20-Year Term Life Policy?
Although there are several reasons to consider a term policy of shorter duration, insurance companies generally recommend a 20-year term policy to individuals identifying with one or more of the following scenarios:
Raising Young Children
If you have a 2-year-old child, you'll want to financially support him or her up until at least college graduation.
As far as choosing a shorter term life policy, such as 5, 10, or 15-year policies, coverage may not cover enough ground for large families.
Any single parents concerned about income replacement after death would not financially burden any surviving children with 20-year term life coverage.
Maintaining a Strict Budget
Even though a 30-year term life policy could provide more comprehensive coverage options, this term length is typically not feasible for families needing to maintain a tight grip on finances.
With lower and more affordable insurance premiums, a 20-year term life policy could be ideal for families on a budget.
If a 30-year policy's premiums are proving too expensive, the insured could reapply for a 20-year term life policy to save money by locking in rates while maintaining long-term coverage protection.
Handling Remaining Debt in 20 Years
These payments could include recent business loans, mortgage payments, outstanding credit card debt, or even sizeable car payments on multiple vehicles.
If you're over 65 and happen to be 10 years into a 15-year mortgage, a 20-year term life policy would ensure the loan is taken care of in the event of your untimely death.
Planning Retirement in 15 or 20 Years
For policyholders with financially independent children or a spouse with their own personal source of retirement savings, a 20-year life insurance policy may be the most viable option on the market.
Individuals planning to be self-insured 20 years from now, possibly having at least $500,000 stashed away, may benefit from purchasing a 20-year term policy. At that point, paying life insurance premiums wouldn't be the best allocation of one's money.
Free Life Insurance Comparison
Enter your ZIP code below to compare cheap life insurance rates.
Secured with SHA-256 Encryption
Preparing for the Unexpected
If you have a surprise baby in your late 30's or one of your parents is unexpectedly diagnosed with a terminal illness, a 20-year term life policy is budget-friendly without sacrificing long-term financial protection.
Or, maybe you and a friend become entrepreneurs and you'll need to pay on a business loan for the next 20 years or so.
Important Considerations
If you're worried about long-term financial stability, you could always go with a 30-year term policy or convert to permanent coverage.
Just know you may face higher premiums or vastly different rates, especially if you're older than when you first purchased the policy.
A 30-year policy could provide extra financial cushioning in the event of refinancing or wanting children later in life.
You could also look into an "annual renewable basis" provision. If your health is declining, you could skip another medical examination, but insurance premiums will be higher and based on your current age. Your age at origination is disqualified at this point.
When it comes to life insurance, a good rule of thumb is reevaluating insurance needs periodically, especially in light of major life milestones. These events can range from purchasing a home to preparing for retirement.
Policy Laddering and 20-Year Term Life Policies
Taking out multiple policies over time, also known as policy laddering, could end up working out well for some families.
For example, you could purchase a 10-year term life policy to help cover your mortgage or car payments in the short-term, while 20-year term life coverage helps pay for student loans in the long-term.
By policy laddering, families can lock in low premium rates while also overlapping needed coverage whenever shorter terms expire.
Always evaluate insurance needs based on your number of dependents, family lifestyle, and estimated debt payoffs so premium sticker prices don't shock you.
Sometimes unexpected life events occur, but it's better to be insured in some capacity than not at all.
Enter your ZIP code below to compare cheap life insurance rates.
Secured with SHA-256 Encryption
Top Insurance Companies to Consider
The following insurance providers offer the best rates when it comes to purchasing a 20-year term life policy:
AIG: American International Group is a global insurance provider boasting a variety of insurance products since 1919. Celebrating their centennial year in 2019, AIG proudly offers travel insurance, annuities, home loans, and even retirement solutions.
Prudential Financial: This global enterprise has protected and managed clients' wealth and insurance needs for over 140 years. Prudential offers a variety of products, such as whole and term life, group insurance, annuities, and investment strategies.
Transamerica: For more than 100 years, Transamerica has helped clients save, invest, protect, and retire. Transamerica offers several insurance-based products, like whole and term life, exchange-traded funds, annuities, and employee benefits.
Final Thoughts on 20-Year Term Life Policies
Even though life insurance needs typically decline with age, there are several situations where a 20-year term life policy would be considered more of a help than a hindrance.
For instance, if a married couple has a set of twins under the age of three, a 20-year term life policy would provide sufficient coverage to see both children through college.
If you're serious about purchasing a 20-year term policy, go ahead and invest when you're young and in better health to take advantage of lower premiums.
Regardless of the policy in question, conduct research on several reputable providers and compare quotes to secure the best coverage at the best rate. Insurers usually issue identical or comparable forms of coverage at varying premiums.
As an independent life insurance agent, I'm happy to see if a 20-year term life policy is a realistic option for you and your family.
If not, I'll work with you on an individualized basis to find the right coverage plan that checks off all the right boxes.